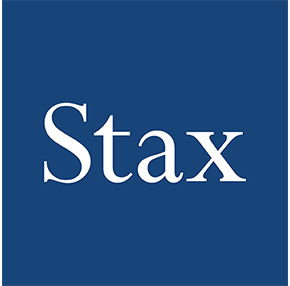 We are pleased to share our latest platform investment in Stax Inc., an analytically-driven global M&A strategy consulting firm that specializes in commercial due diligence, value creation and exit planning analyses for investment banks, private equity firms and PE-backed companies. Stax has cultivated a deep bench of expertise in the more prominent areas of PE focus, such as technology, business services, healthcare, industrials and consumer.
Founded over 25 years ago by CEO Rafi Musher, and with offices in Boston, Chicago, New York and Colombo, Sri Lanka, Stax is a leader in providing strategic, actionable specialty consulting services. President Mark Bremer joined the firm a short time later, instilling a focus on analytics and data-driven insights.
Stax differentiates itself within the banking and private equity sectors by infusing extensive industry expertise and data analytics capabilities into strategy engagements and market studies – unlocking additional value in sell-side processes and portfolio companies.
"Stax is a true leader in its space and has a highly skilled, tenured management team – every Managing Director has more than a decade with Stax advising clients in the sector," said Blue Point Principal Jeff Robich. "We are enthusiastic about working alongside them to accelerate and enhance the value of the platform on a global scale, particularly by leveraging our Data & Digital, Human Capital and M&A Execution capabilities."
Our investment thesis identified the compounding growth trends around the rapid expansion of the private equity industry. Stax is an excellent fit with this initiative, which we launched in partnership with an OEG member who has extensive experience in the space. "PE firms and sell-side advisors alike need service providers with nuanced industry expertise to help companies gain clarity," said Blue Point Associate Bobby Exler. "Stax implements market studies, data analysis and predictive modeling that can increase performance and profitability for portfolio companies and, on the sell-side, bring in more investors and reduce friction in the capital-raising process."
"Blue Point was a clear choice to be the first institutional investor to partner with Stax given their team's superior understanding of the specialty consulting space, global view as a mid-sized firm and true partnership mentality," said Founder & CEO Rafi Musher.
If you are interested in learning more about Stax and its services for M&A firms, please reach out to schedule a time with Rafi Musher or Mark Bremer. As we look to expand the platform via acquisition, please keep us in mind for relevant opportunities.
Stax Inc. is a global management consulting firm serving corporate and private equity clients across a broad range of industries, including software/technology, healthcare, business services, industrial, consumer/retail and education. The firm partners with clients to provide data-driven, actionable insights designed to drive growth, enhance profits, increase value and make better investment decisions.

Blue Point Capital Partners is a private equity firm managing over $1.5 billion in committed capital. With offices in Cleveland, Charlotte, Seattle and Shanghai, Blue Point's geographical footprint allows it to establish relationships with local and regional entrepreneurs and advisors while providing the perspectives and resources of a global organization. Blue Point has over a two-decade history of partnering with lower middle-market businesses to build processes and capabilities to achieve dramatic growth. The firm focuses on opportunities where it can leverage its collective experience, extensive network of operating resources and unique toolkit, which includes supply chain/Asian capabilities, data and digital strategies, human capital strategy and focused add-on acquisition efforts. Blue Point typically invests in businesses that generate between $30 million and $300 million in revenue.
Stax Inc.

Rafi Musher | Founder & CEO
Mark Bremer | President
Blue Point Capital Partners
Chip Chaikin | Partner
Jeff Robich | Principal
Bobby Exler | Associate