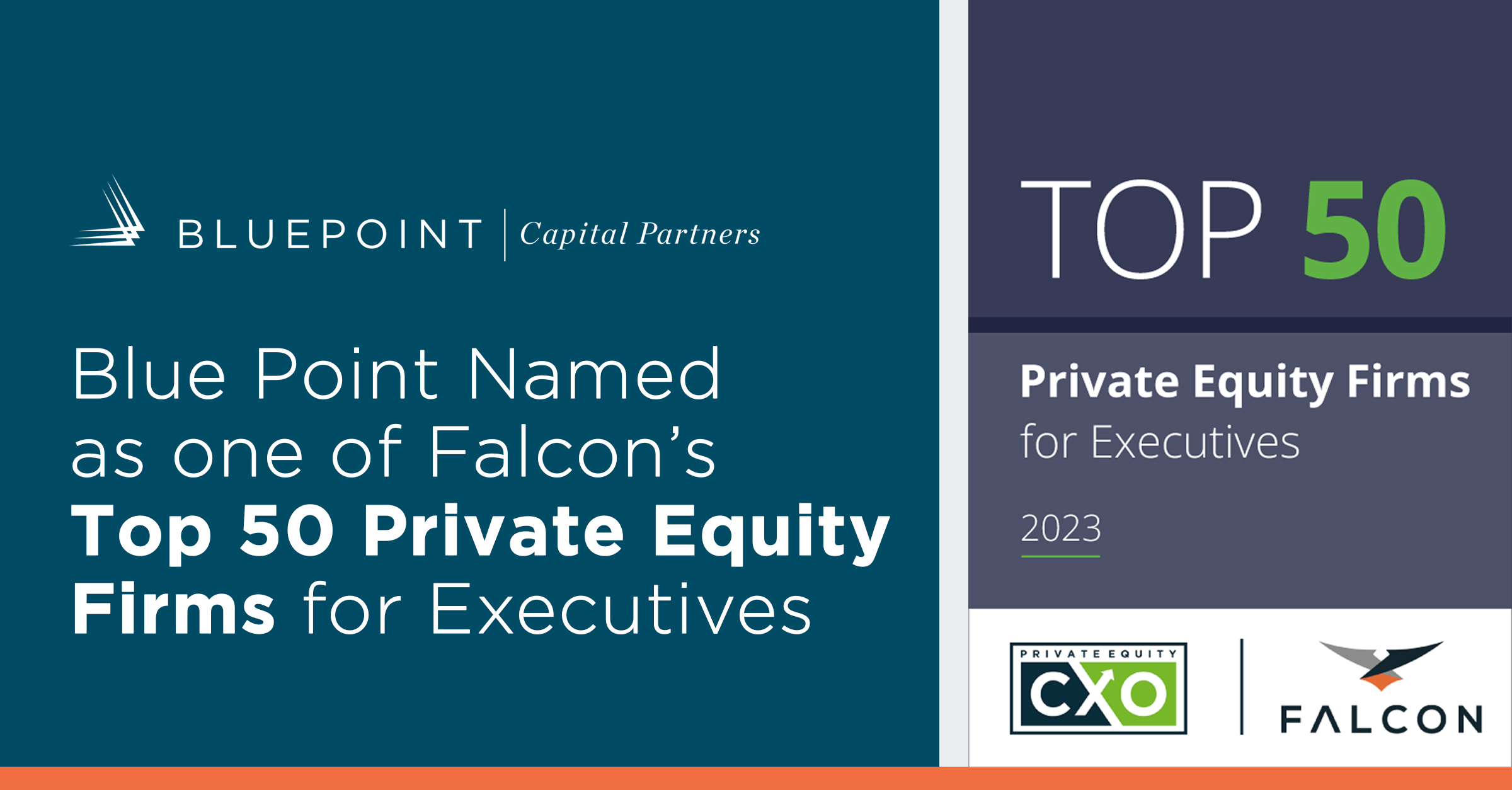 We are pleased to announce that Blue Point has been named as one of the Top 50 Private Equity Firms for Executives.
In a collaboration between PrivateEquityCXO and FALCON, this award is based on an independent survey of more than 1,000 U.S.-based private equity-backed executives. The data identified the top private equity funds whose governance style, engagement and fit are seen to best enable the success of their portfolio executives.
The Blue Point team is truly proud of this recognition and our partnerships with our portfolio companies and their leaders.
Read more about the award here.
The awards and designations presented are the opinion of the respective parties conferring the award or designation and not of Blue Point Capital Partners. No such person conferring any of the listed award(s) or designation(s) is affiliated with Blue Point Capital Partners or is an investor in Blue Point Capital Partners-sponsored vehicles.