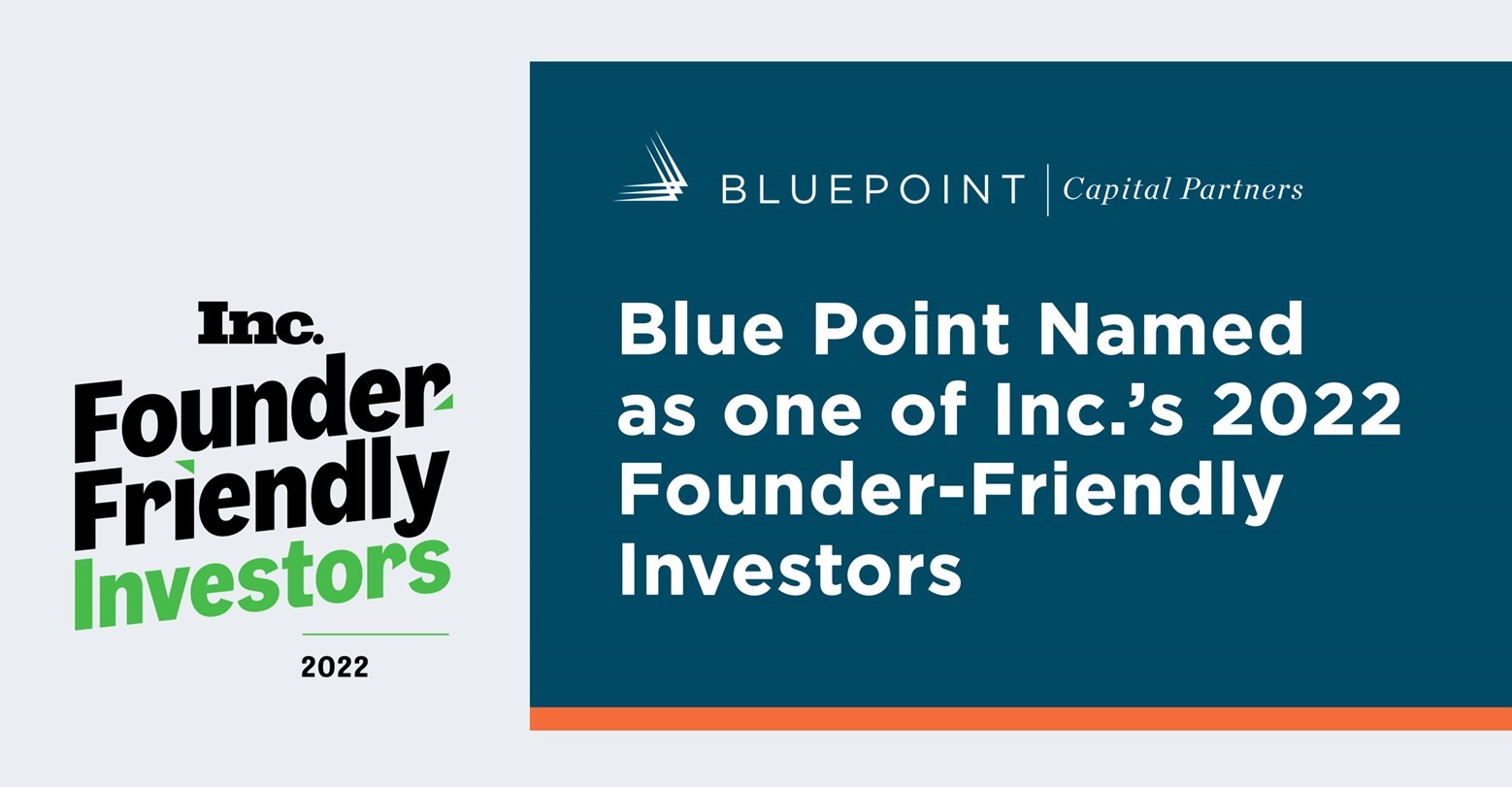 Blue Point Capital Partners is honored to have been named on Inc.'s List of Founder-Friendly Investors for the third time. According to Inc. Magazine, the award is given to firms recognized as "an investment partner that entrepreneurs can trust and collaborate with while receiving the financial support they need to help accelerate growth."
"Fully investing in an entrepreneur, and their innovative vision, involves far more than the financial investment. By developing relationships with and supporting entrepreneurs for the long-term, these private equity firms are more than investors, they're partners," said Inc. Media Editor-in-Chief Scott Omelianuk.
Blue Point prides itself on developing close partnerships with founders and management teams. We are honored to be recognized by Inc. again and appreciate the founders who have entrusted us with their legacy.
To see the complete list of honorees, visit the Inc. site here.
Learn more about how Blue Point partners with business owners.