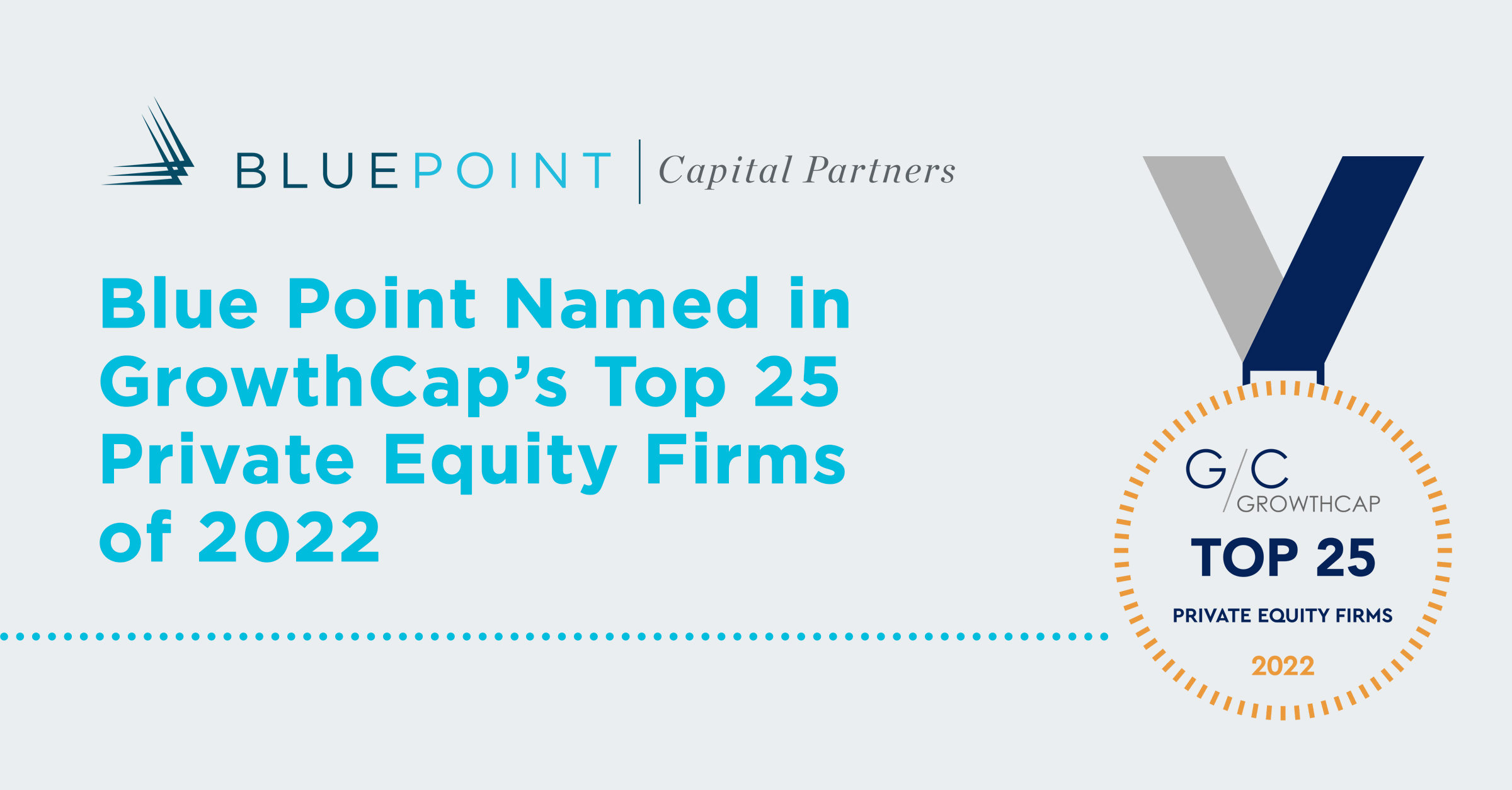 Blue Point Capital Partners is honored to be chosen as one of GrowthCap's Top 25 Private Equity Firms of 2022. This year, of the 900 firms considered, winners were evaluated on their "ability to enact transformational sustained business expansion, prescient investment selection, transcendent firm cultures and networks; these are just a few of the reasons why an awardee may be selected."
Blue Point is proud to be recognized for our differentiated value-add capabilities. We sincerely appreciate the hard work and dedication of our portfolio companies and operating resources, without whom none of this success would be possible.
Congratulations to our fellow recipients!