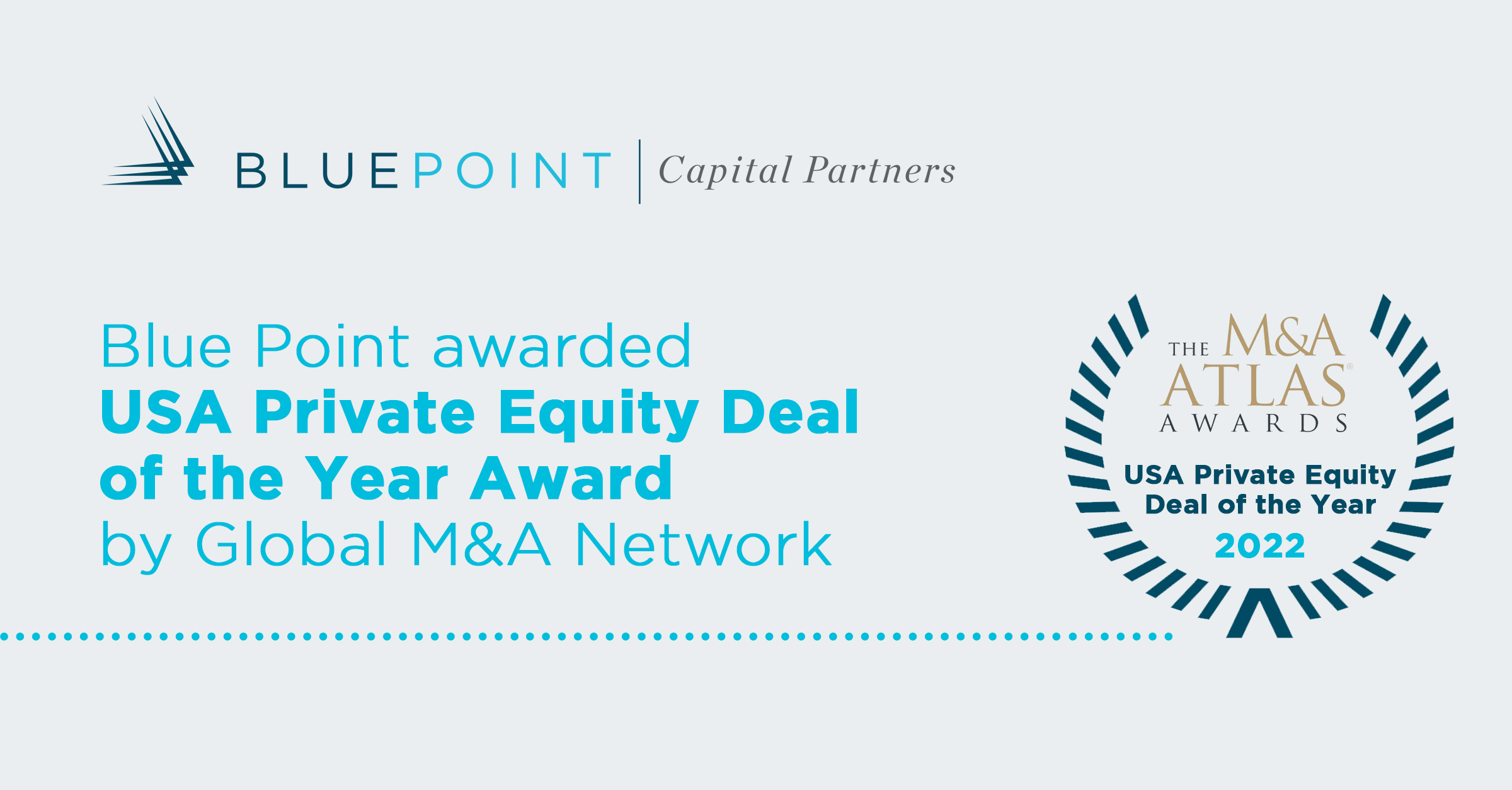 We are honored to announce that Blue Point's investment in Kendall Vegetation Services was selected for the USA Private Equity Deal of the Year award at Global M&A Network, LLC's 14th Annual M&A Atlas Awards.
The M&A Atlas Awards honor "the best value-creating deals, outstanding firms and legendary leaders-dealmakers from the North and South Americas corporate, investor and transactional communities." Winners were selected based on deal criteria, experience and expertise.
We are extremely proud of the hard work and dedication of our team and portfolio companies — we couldn't do this without you!
The awards and designations presented are the opinion of the respective parties conferring the award or designation and not of Blue Point Capital Partners. No such person conferring any of the listed award(s) or designation(s) is affiliated with Blue Point Capital Partners or is an investor in Blue Point Capital Partners-sponsored vehicles.