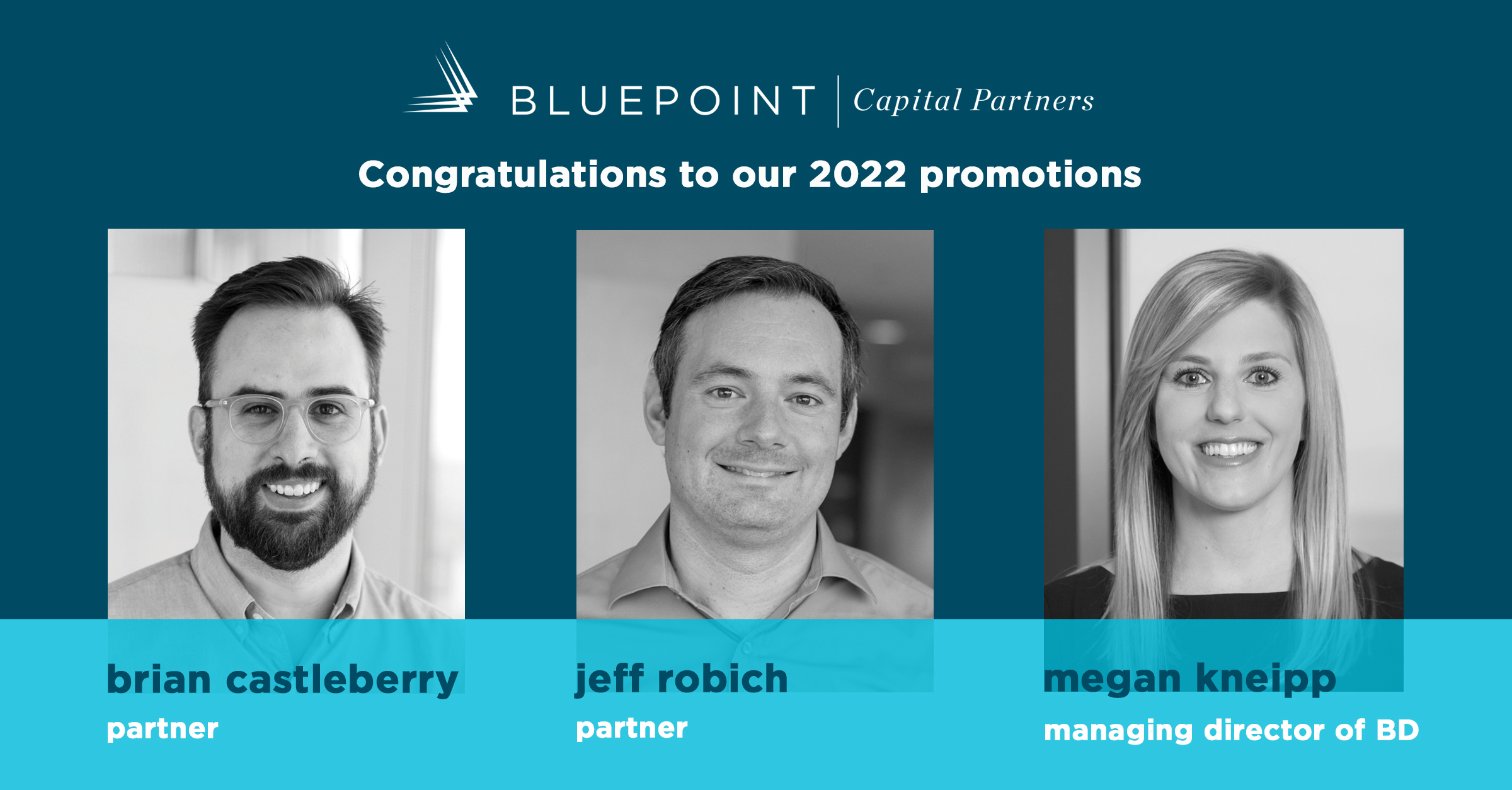 We are proud to highlight our 2022 senior leadership promotions at Blue Point. Brian Castleberry and Jeff Robich have been promoted to Partner and Megan Kneipp has been promoted to Managing Director of Business Development.

We appreciate their hard work, dedication and contributions to the Blue Point team and our partner companies.

Join us in congratulating these valued members of the Blue Point team on their accomplishments!