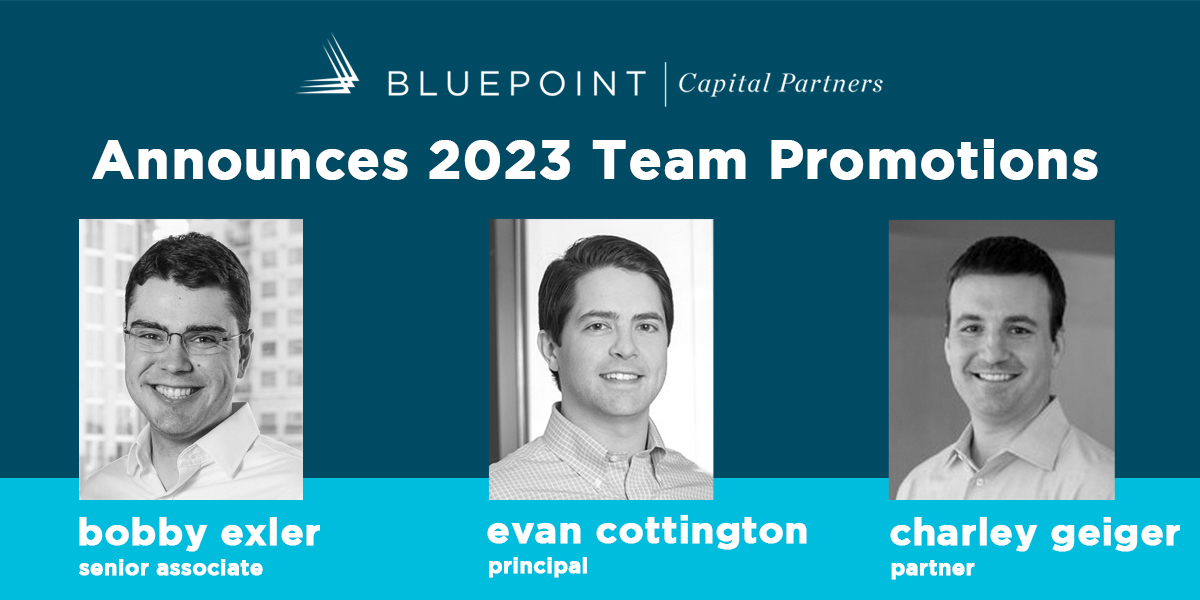 Please join us in recognizing our 2023 promotions at Blue Point:
Bobby Exler to Senior Associate (joined in 2019)
Evan Cottington to Principal (joined in 2017)
Charley Geiger to Partner (joined in 2008)
Bobby, Evan and Charley have made large contributions to the growth of our Firm. Each epitomizes the values that are important to us at Blue Point, and we are thrilled to announce these well-deserved promotions as we move into 2023.
Congratulations Bobby, Evan and Charley!!